Management
An introduction to the senior management
---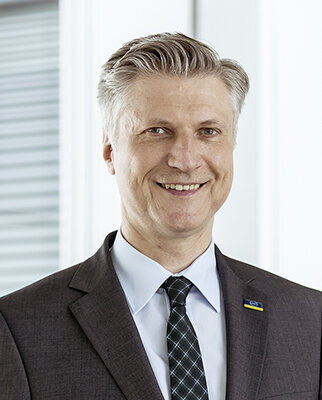 Peter R. Manolopoulos
Member of the Schunk Group senior management (COO)
Peter R. Manolopoulos was born in Wuppertal, Germany in 1969. After studying business economics at the University of Münster (WWU), he initially worked for a management consultancy before moving to Babcock Borsig AG in 2000.
From 2002 onward, Mr. Manolopoulos occupied several executive positions with the GEA Group AG, a globally active German machinery and system manufacturer, where his final position was managing director of GEA Energietechnik GmbH.
In 2011, he became director of operative business at Roth & Rau AG, a leading machinery and system manufacturer in the solar industry.
Since 2013, Mr. Manolopoulos has been a member of the senior management of the Schunk Group and responsible for the Weiss Group and Schunk Sonosystems divisions within the company management.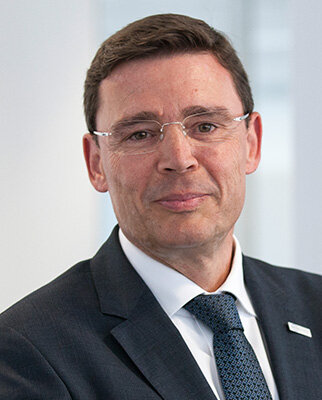 Peter Kuisle
Managing Director of Sales and Service
Weiss Technik GmbH
Peter Kuisle was born in Mindelheim in the Unterallgäu region of Southern Germany in 1960. During his studies at Stuttgart Media University, he went on an eight-month practical placement in Japan. After graduating as an industrial engineer, he worked as a project manager at Eurografica Exportförderungs-GmbH – first in Munich and later in Kuala Lumpur, Malaysia.
Upon his return to Munich in 1991, he became the Managing Director of Eurografica Systemplanungs-GmbH after the company was bought by MAN Roland AG. In 1998, Peter Kuisle took up a new position as the Worldwide Head of Sales of the MAN Roland Group in Augsburg. From 2000 onwards, he also had a number of management positions at the MAN Roland Group, a leading manufacturer of printing machines.
From 2012 to 2013, he was a member of the Board of Management and was responsible for Sales, Service and Marketing at the newly founded company manroland web systems GmbH.
Since 2013, Peter Kuisle has been Managing Director of the area of Sales and Service for the Environmental Simulation Business Unit at Weiss Technik. Alongside environmental simulation, this BU also includes the area of heating technology.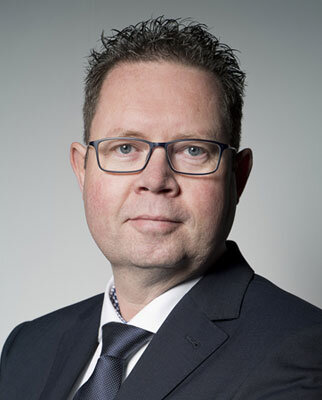 Dirk van Manen
Managing Director of Sales and Service
Weiss Klimatechnik GmbH
Dirk van Manen was born 1965 in Veenendaal (Netherlands). After completion of a technical education in electrical engineering he studied several degree programmes in air-treatment, electronics and management. During this period he gained professional experience at Lennox - first as Sales Manager and later as Service Manager. In 2003 he joined Emerson Network Power as BU-Manager Air Solutions and in 2006 he established the Benelux office for Ziehl-Abegg and was appointed as Managing Director.
During 2012 he moved to the Schunk Group as Director of Weiss Technik Nederland. Since 2017 Dirk van Manen is Managing Director of the divisions sales and service of the Business Unit Air Solution of the Weiss Technik company.